SAVE the DATE
---
Calling all GOALIES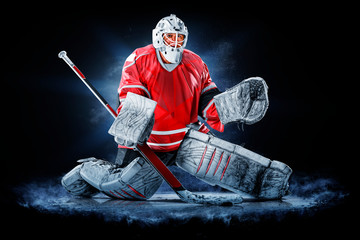 April 8-10, 2022
Hockey Yukon is calling all Goalies ages 7-18 to participate in this unique opportunity. Hockey Yukon has partnered with Elite Goalie (Canada) to provide high calibre coaching to continue with high development and coaching for goalies. Elite Goalie is sending Goalie Coach Eddie Guay to Whitehorse to offer:
4 - 1.5 hour sessions to maximize the learning of the unique skills required by goalies
1 - 1 hour session with coaches to support the learning of goalie growth through regular team practices.
Eddie Guay's extensive list of qualifications include:
Assistant Coach for Belgian Women's National Team with a 4th place finish
IIHF Development and Women's High Performance Camps
Video Coach for UBC Hockey Programs for the Women's Program where the team would finish as runners-up for the Women's National Championship tournament.
Video and Goalie Coach with U18 Female National Championships tournaments (2016,2017, 2019) with Team BC medaling in 2016 and 2017 and winning gold at the 2021 Western Regional Tournament.
Second video coach for Finnish Women's National Team at the IIHF Women's World Championships in Kamloops, BC.
Video coach for the IIHF Officiating crew working World Juniors tournaments in 2018, 2019, 2022 and Men's Worlds in 2018.
In 2021, he joined Canada's Women's National Development team for the Summer Showcase in Calgary, AB.
Currently works with Elite Goalie and University of British Columbia as a Goalie Instructor.
Cost - $175 for Goalies
Free for Coaches