Meet the RIC
---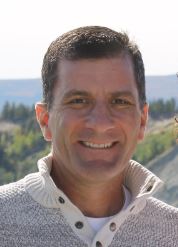 DENIS DESJARDINS has served as Referee In Chief for YAHA since 2017.
Denis is a Level 4 referee, bringing over 45 years experience as a Referee, Linesman, Administrator, Supervisor and Instructor within the Hockey Canada Officiating program.
He moved to Whitehorse from Northern Ontario where his career included officiating in the OHL (Linesman) and was a Referee and Linesman in multiple Ontario Jr A leagues for over 15 years, including the NOJHA and GMHL. He was also a linesman in the Ottawa Sr.A and Jr A leagues and also officiated in the OUAA and OCAA.
His experience also extends into International competition where he was a linesman in the 1992 World U17 Hockey Championships held in Sudbury, Ontario and the 2016 CARHA World Cup A-Division Gold Medal Finals hosted in Sault Ste. Marie, ON.
Denis brings extensive experience as a Supervisor and Officiating Instructor, and has served as RIC for multiple MHAs before assuming the role in Whitehorse. Since joining YAHA as RIC and Treasurer, he has supported the training and development of Yukon officials. He continues to actively officiate at all levels within the Territory, and represented the Yukon officiating delegation at the 2018 and 2023 Arctic Winter Games, the 2020 NAHL Championships, the 2017 Coy Cup, and actively supports officiating oversight throughout the Yukon including the Annual Rendezvous and Yukon First Nation Hockey Tournaments.
If you have any questions about officiating in the Yukon, or joining the Hockey Canada and BC Hockey officiating program, please don't hesitate to contact Denis at RIC@hockeyyukon.ca